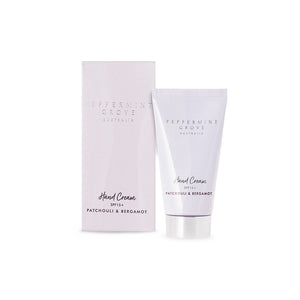 This hedonistic and truly sensual fragrance once only associated with free thinking communities like Byron Bay has evolved into one of the world's most seductive and truly intoxicating perfumes.

Enriched with nourishing Almond, Argan, Rosehip and Jojoba oils, as well as added SPF15+, this light-weight hand cream will leave your skin delightfully smooth, nourished & protected and wonderfully fragrant.

Fragrance Family: Oriental

Top notes are bergamot and mandarin orange; middle notes are gardenia, jasmine and vetiver; base note is patchouli.