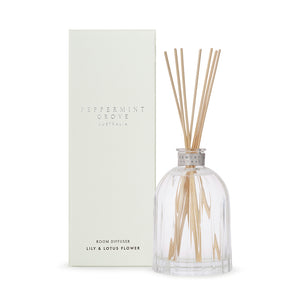 This white floral fragrance embodies fallen green leaves and stunning white flowers on a peaceful autumn day. It combines notes of orchid, lily-of-the-valley, magnolia and lotus flower to produce a fragrance that is timeless and tranquil, peaceful and unique.

Fragrance Family: Floral

Top notes are plum, grapefruit, apple, mandarin and orange; middle notes are orchid, lotus flower, lily-of-the-valley and rose; base notes are mimosa, magnolia, musk and amber.