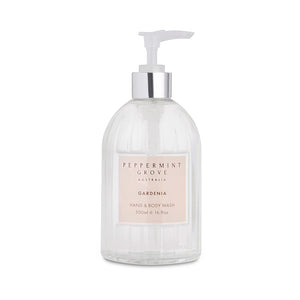 Classic, refined, elegant and timeless, Gardenia represents love, harmony and grace. This sweet floral fragrance is the essence of sophisticated garden parties and glamorous harbor-side occasions.

Enriched with nourishing Almond, Argan, Rosehip and Jojoba oils and beautifully presented in our custom-designed bottle, our light-weight formula will leave your skin delightfully clean & nourished and wonderfully fragrant.

Fragrance Family: Floral

Top notes are lily-of-the-valley and tuberose; middle notes are gardenia, peony rose and orchid; base notes are musk, honey and amber.