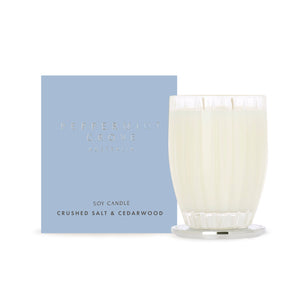 Long lunches by the seaside, the pop of champagne, endless bubbles and a summer breeze. This fragrance is sensual, smooth and dangerously intoxicating – the ultimate afternoon pick-me-up!
Fragrance Family: Fresh
Top notes are crushed sea salt, bergamot and zest; middle notes are moss, blossom and saffron; base notes are warm amber, cedarwood and sandalwood.